Welcome to the Hotel La Lumiere in Piazza di Spagna
Hotel La Lumiere is an elegant 3-star hotel located in the setting of Piazza di Spagna, in an 18th century building overlooking the very prestigious Via Condotti, known to the world for its luxury and the most famous brands; exclusive to high fashion. The hotel has rooms and prestigious suites with panoramic views over the city; and equipped with all comforts and conveniences.
Discover
Our rooms
Hotel La Lumiere has Superior rooms and Junior Suites with private terrace. They have a bathroom and Jacuzzi tub, air conditioning, direct dial telephone, hairdryer, mini bar, satellite TV, safe and internet access.
Panoramic
Breakfast room
The breakfast, served as a buffet on the panoramic terrace, can be enjoyed also from its Roof Garden, fascinated by the view of the famous staircase "Trinit à dei Monti" and Villa Medici.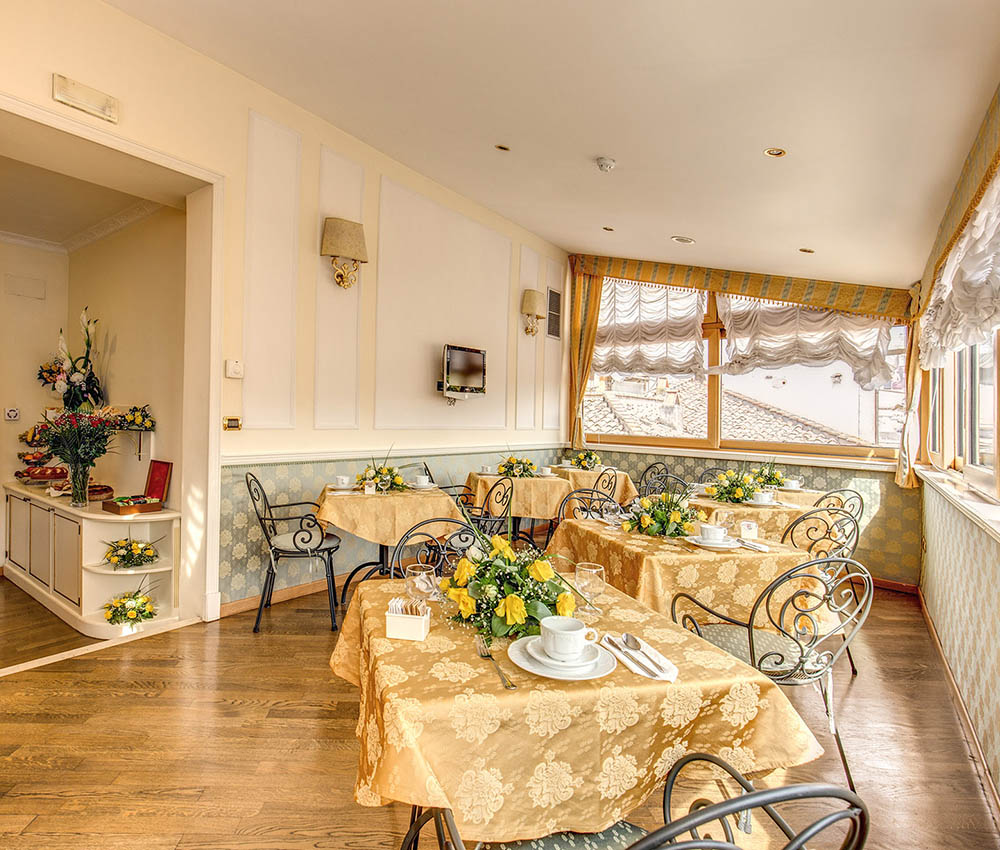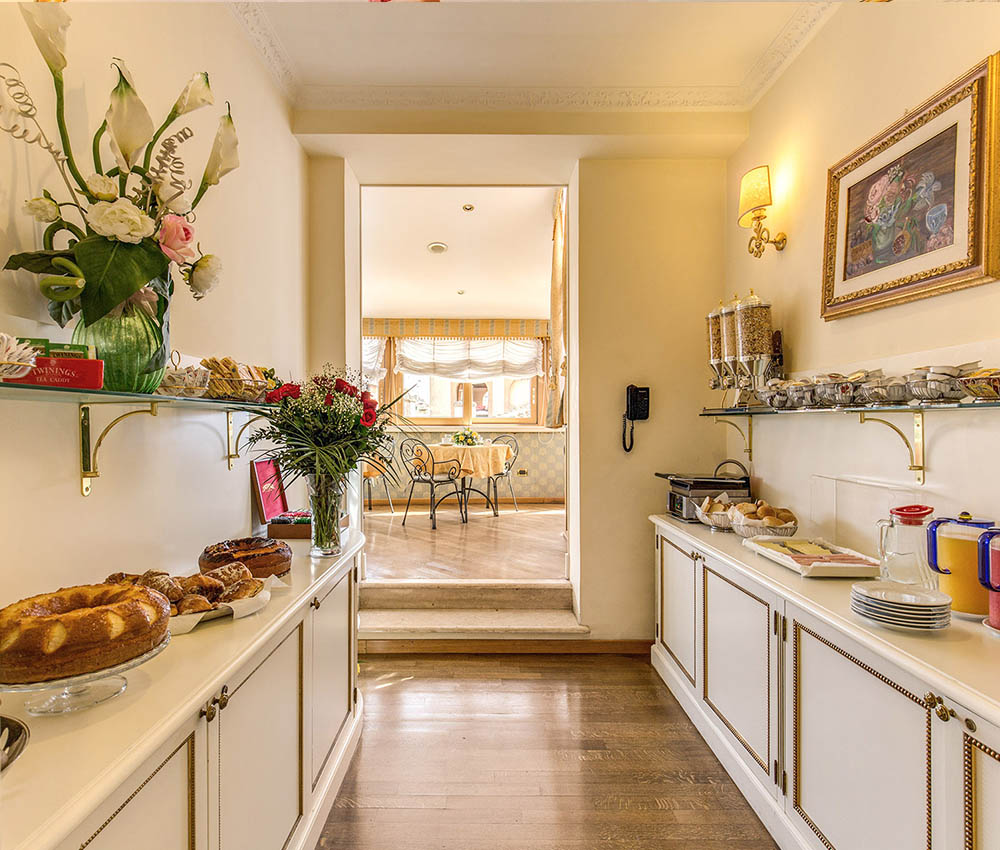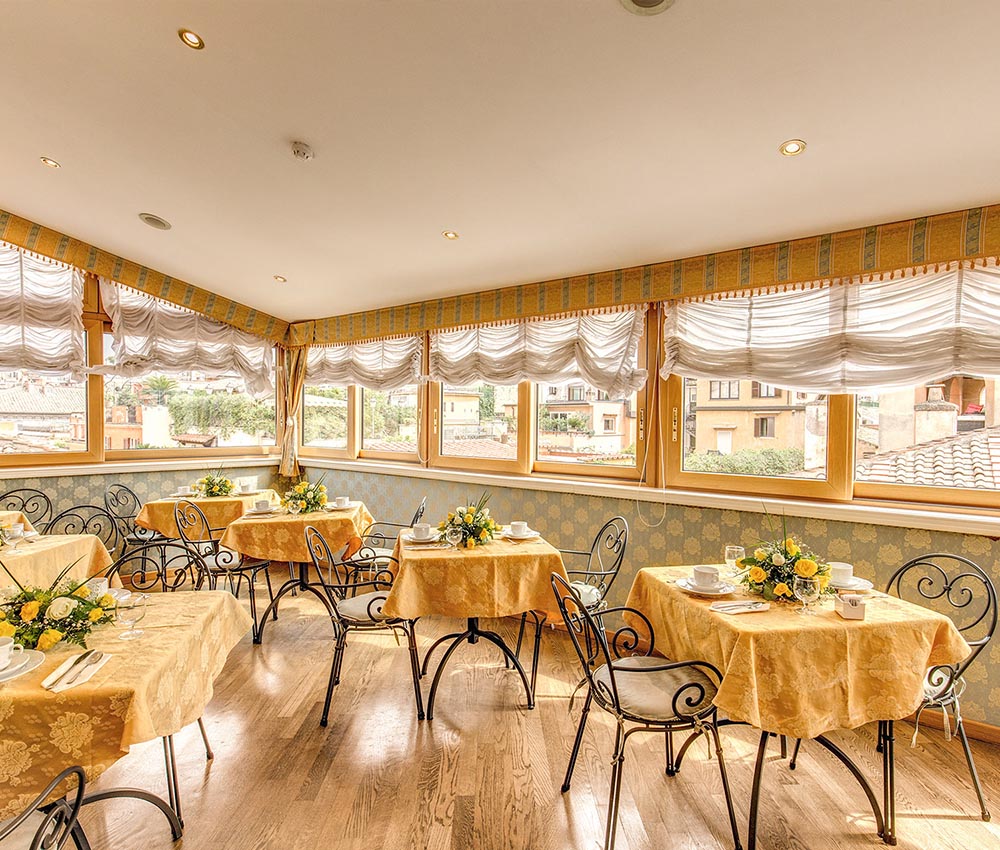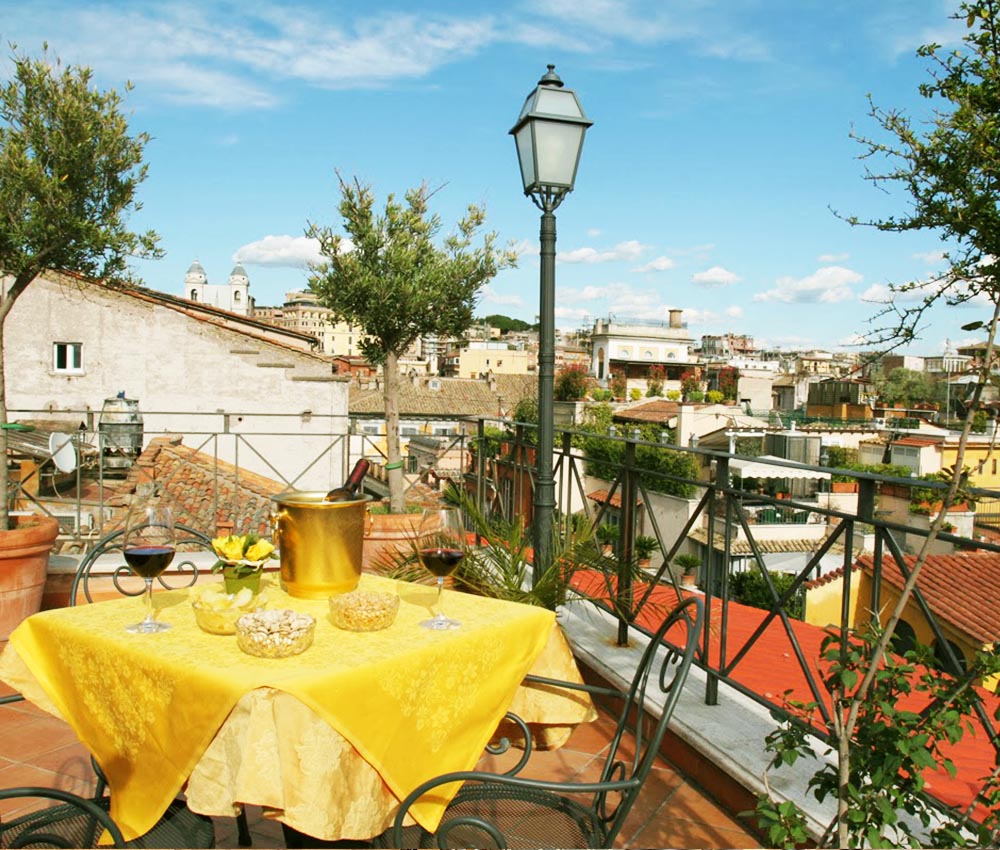 Hospitality
Hotel and Services
We have a multilingual staff able to provide detailed tourist information throughout your stay. Our reception works 24 hours a day and will be; able to always respond to our guests.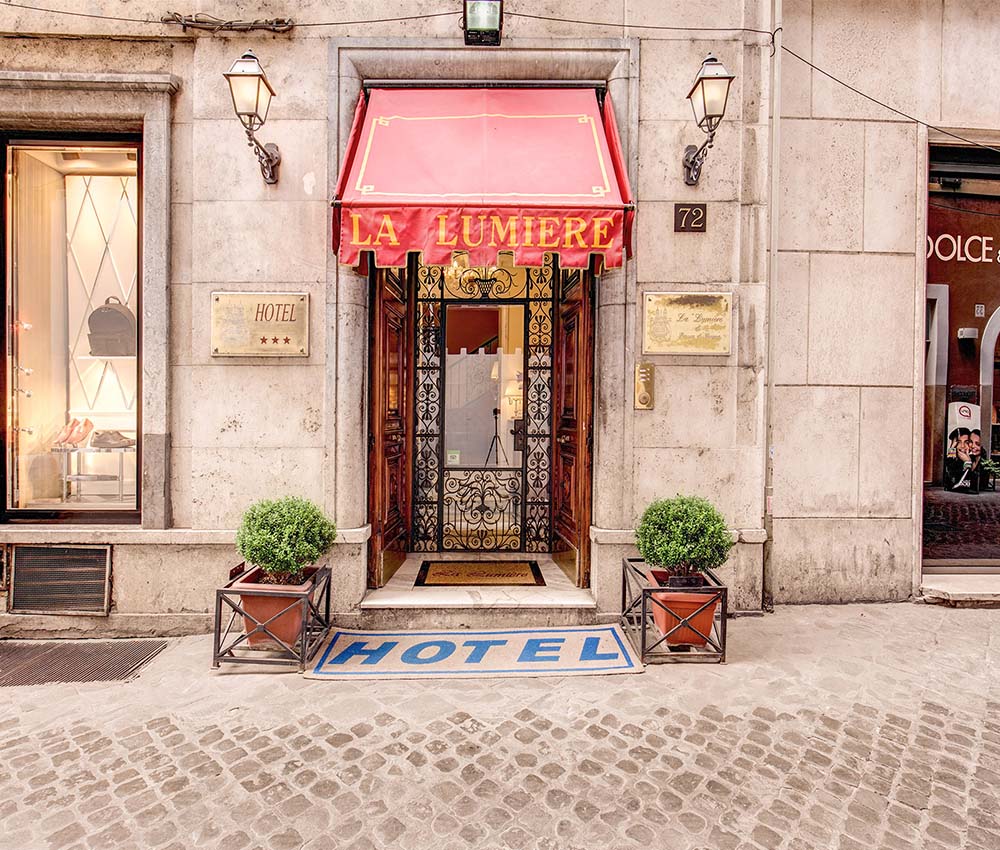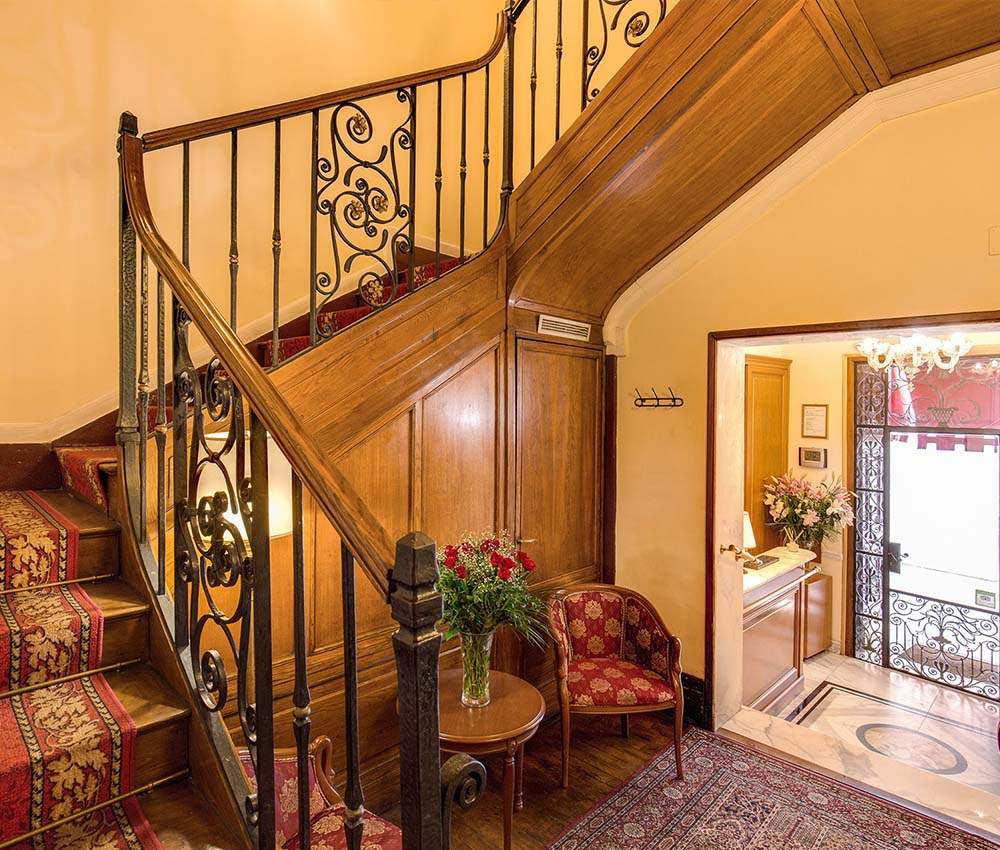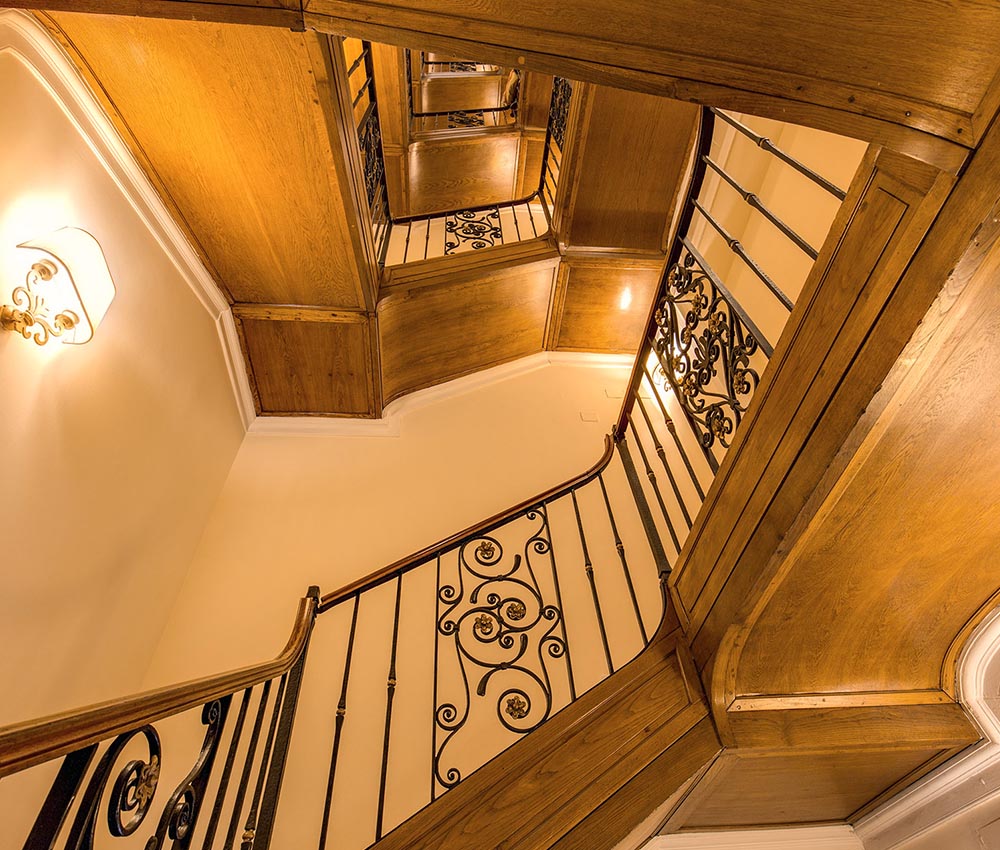 Rome Tours
Leisure and tourist attractions
New proposals! For information and reservations on tours, contact the hotel directly (+39) 06 69380806.
Find out more